Member of the Pennsylvania Craftsman Guild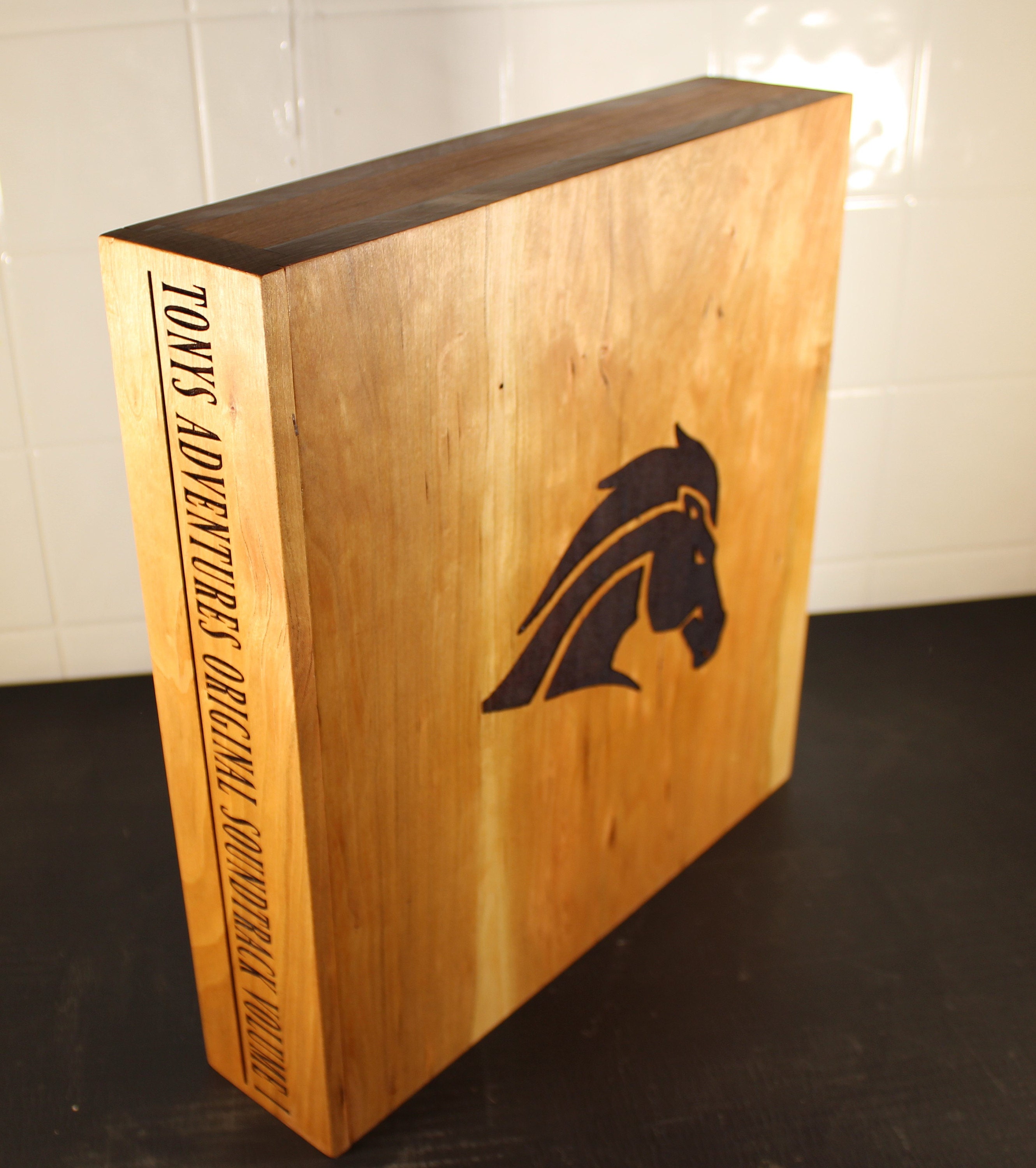 this custom box was built to hold 4 vinyl records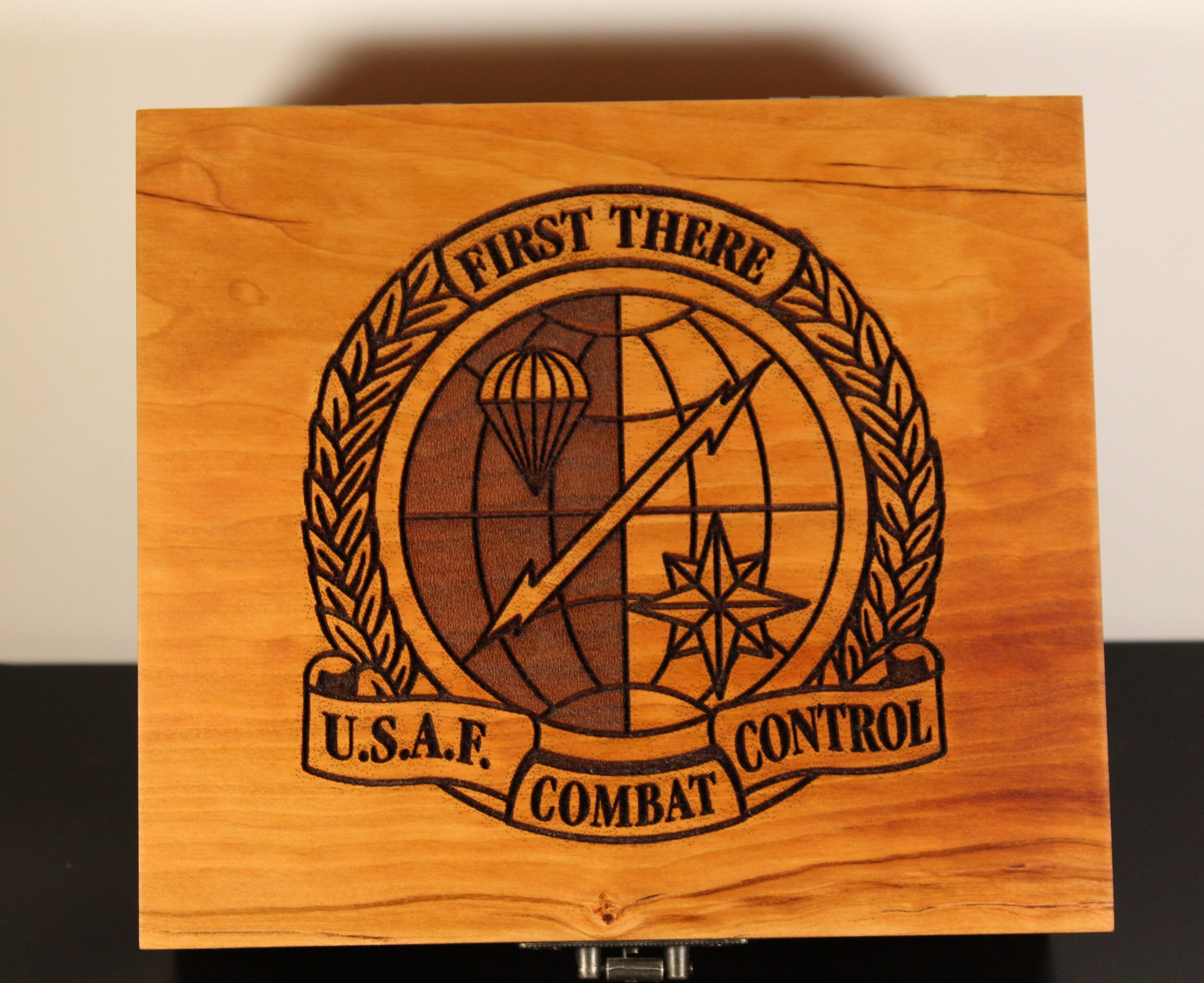 recently built as a gift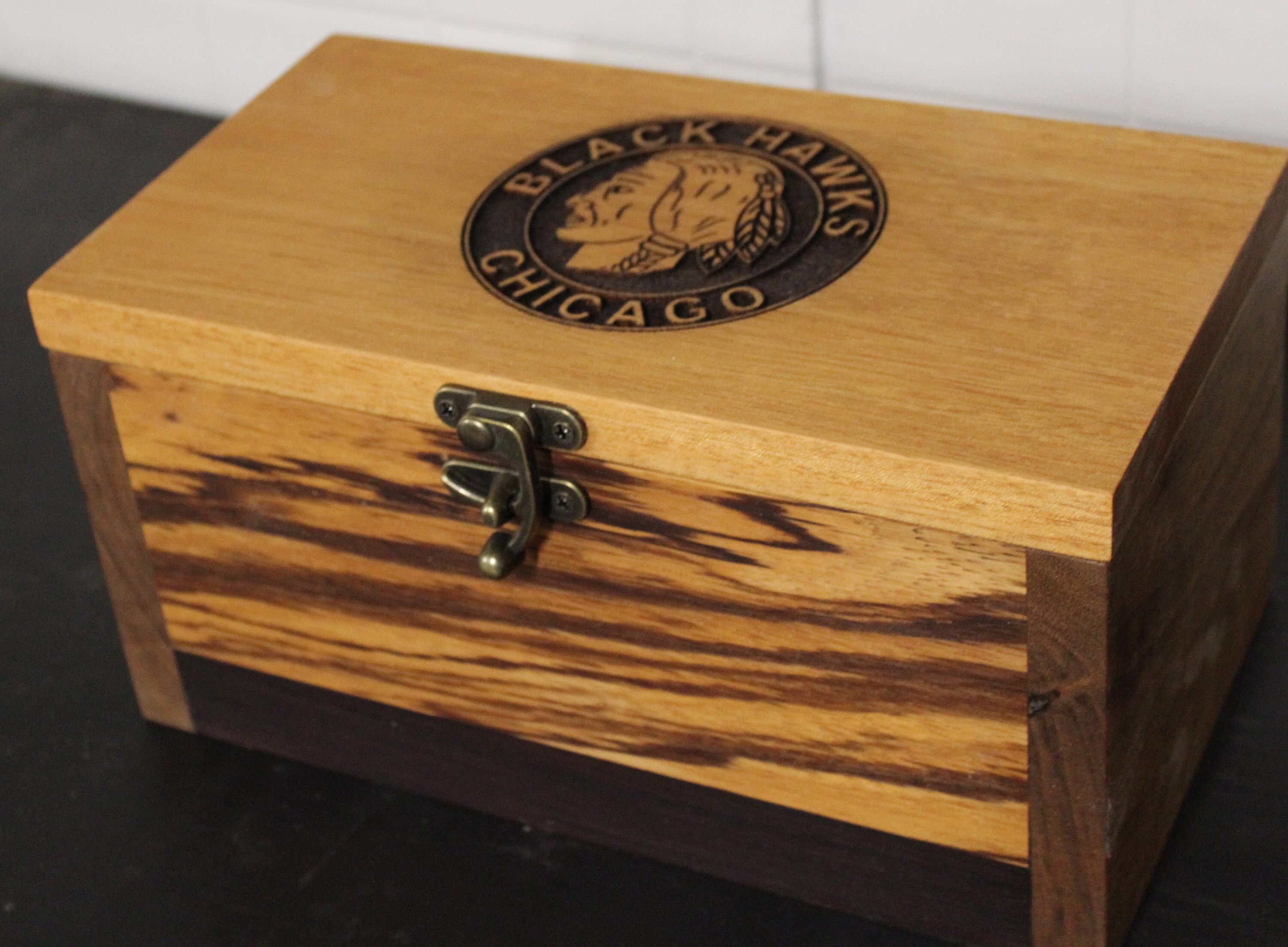 This is a retirement gift built for a boss who is a Black Hawks fan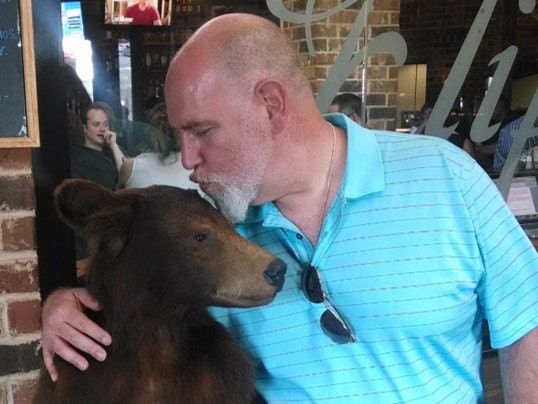 yep - I am kissing a bear......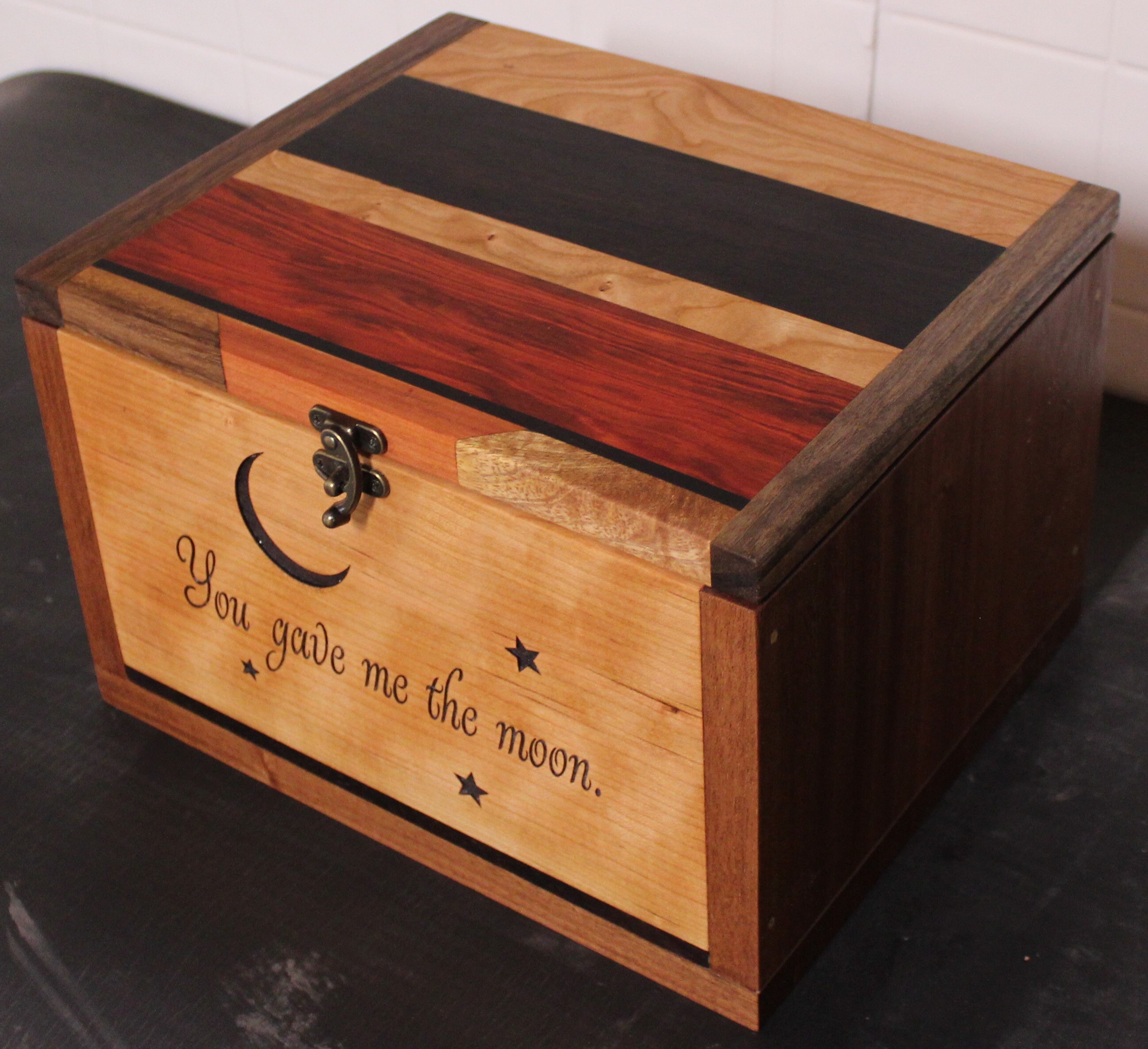 this is a memorial box custom designed for a customer who lost the love of her life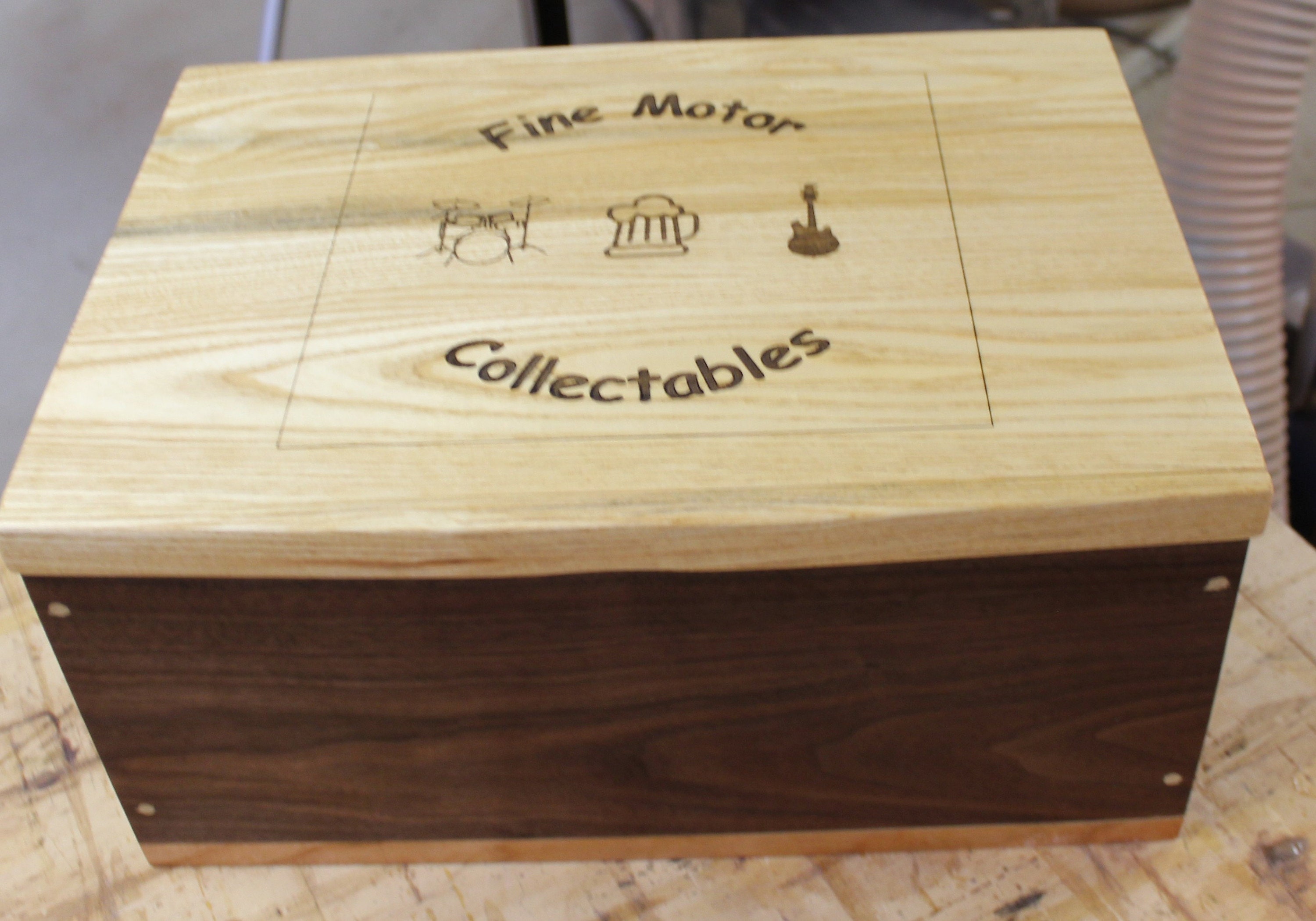 This box was built for a rock band and was designed to hold six custom beer mugs.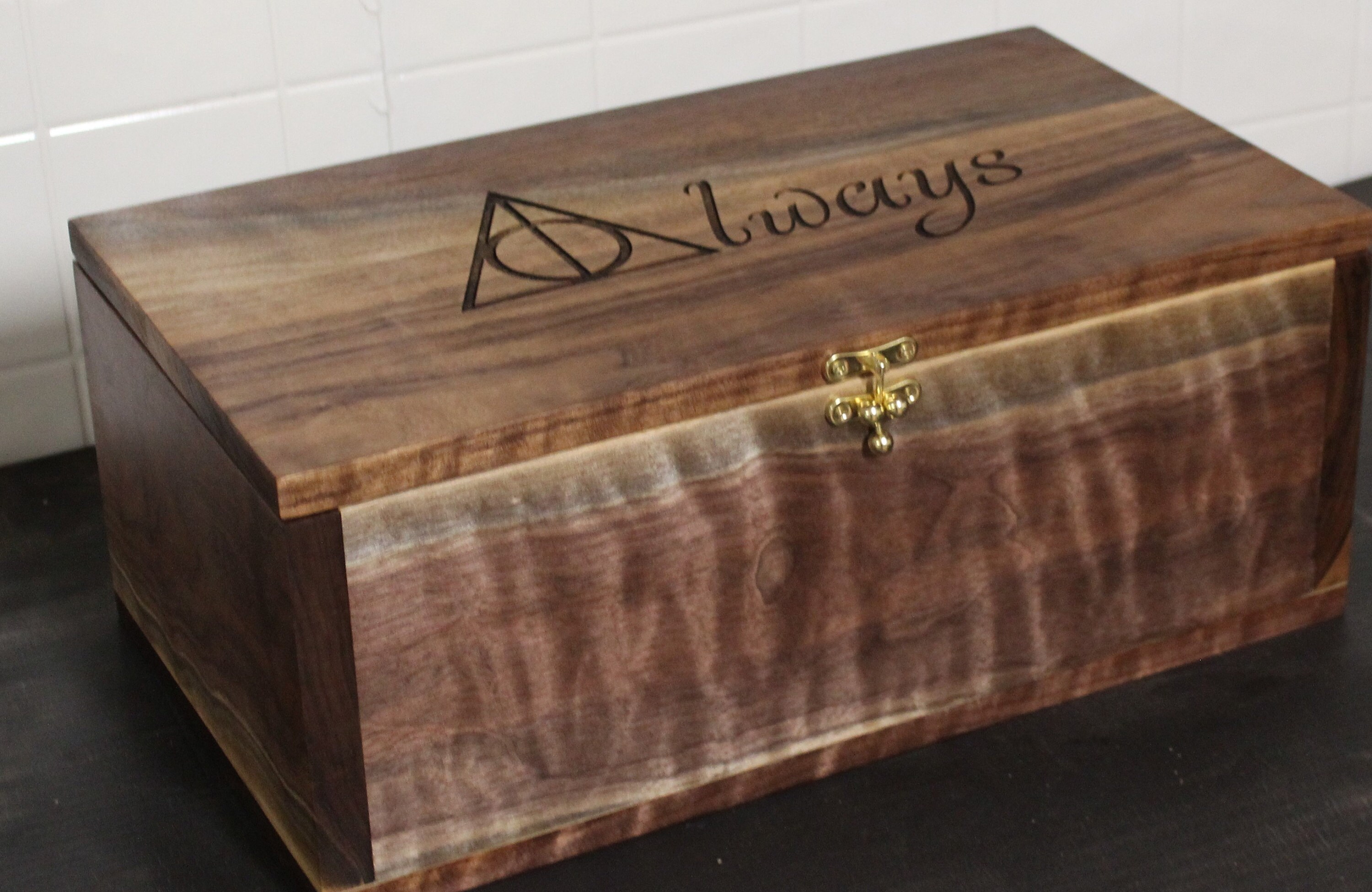 This box was made for a Harry Potter theme wedding. It was built to hold a wand, a pensive, and is also a music box.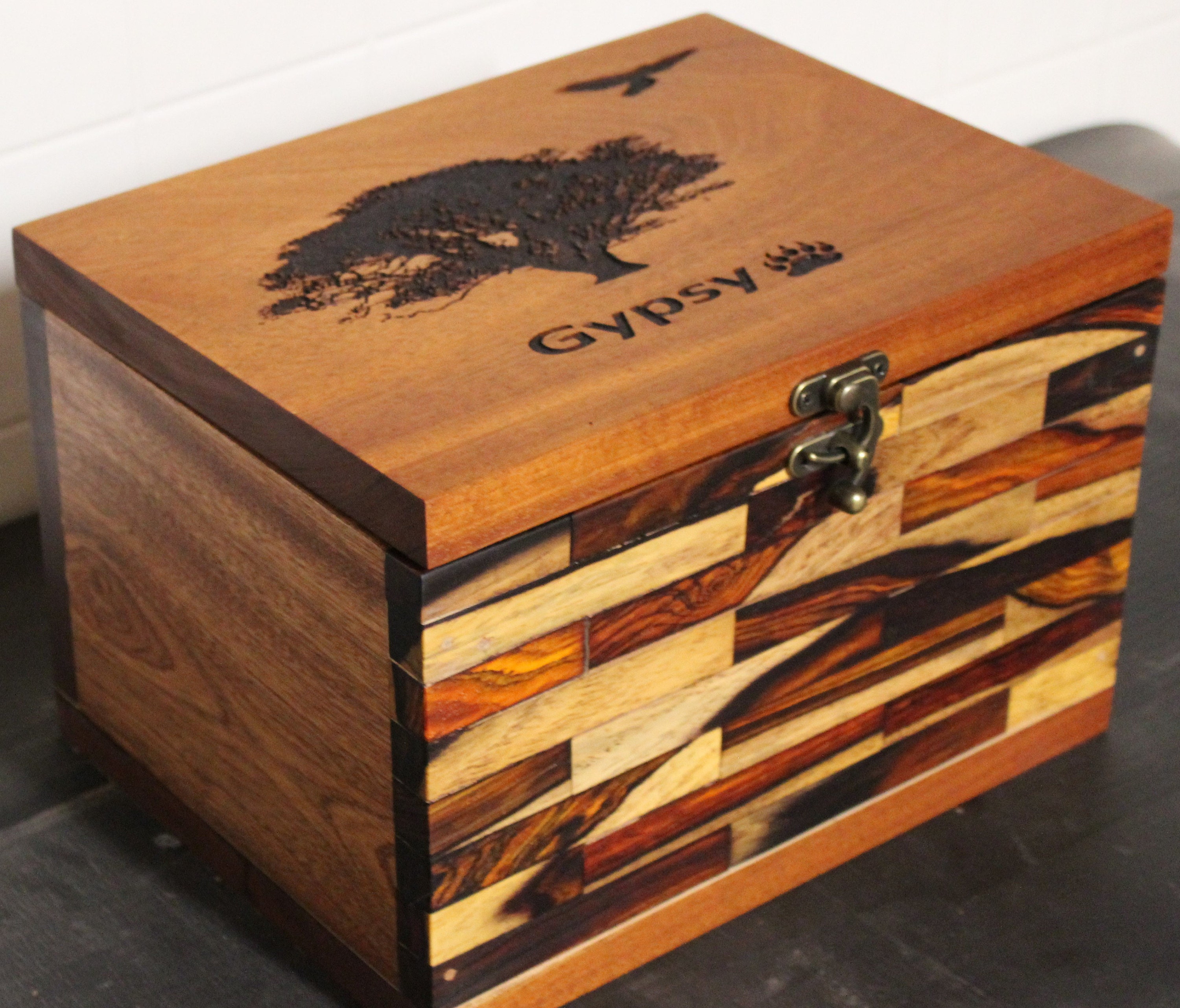 This is a memorial box featuring cocobolo and engraved with images and a name.